Create, Develop, Design: How to Help Your Dental Practice to Grow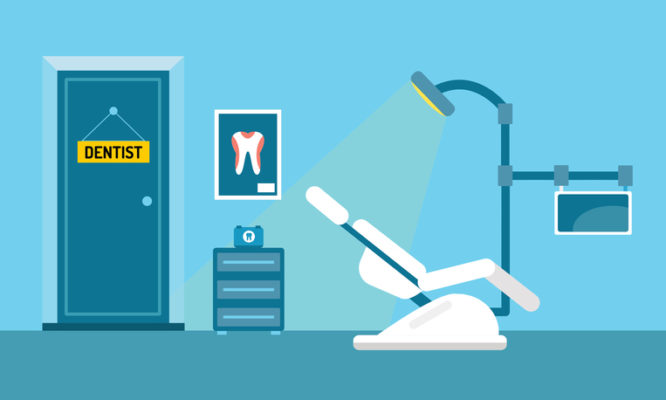 Whether a dental practice seeks to double its profits, pick up more patients, or expand to become a multi-office business, it must plan stated objectives and develop the strategies necessary to achieve them.
While dental office software can help practices better understand their inner workings, outside forces have caused dentistry to change significantly in recent years. The business of dentistry was once built on the foundation of single, dentist-owned practices that sought to meet the oral health needs of their communities. Now, thanks to the rise of corporate dental chains and dental service organizations, the field of dentistry is more crowded and competitive than ever.
The industry has seen a recent boon, with more people working as dentists than ever before. However, more dentists are not leading to more individually open practices like what was once the norm. Dental service organizations now own or control 15 percent of the total practice in the U.S. In just two years, that number is expected to climb to nearly 30 percent, according to a projection by the healthcare marketing company Big Buzz.
To stay ahead of this rising tide of dental competition, practice owners must know their goals, develop objectives that help define their overall vision, and then implement strategies that will enable them to reach those stated goals.
Developing Goals
This process starts for a practice when it defines its goals. The goal needs to be specific, and practice owners should feel free to dream big. Any goal that doesn't make the dental staff feel a bit uneasy can be too conservative because the best goals involve setting high targets that aren't easily met.
For example, one type of goal a practice could set is to increase monthly profits by 50 percent by the end of year. Doubling your monthly profits is no easy task, and will demand a level of creativity and dedication by everyone involved to make it happen.
Compare this type of goal with one that simply wants to increase the number of new patients a practice acquires each month. New patient acquisition is incredibly tricky, and often relies on factors that lie outside of a practice's direct control. Raising profits, however, can be accomplished internally by increasing existing patient treatments and services.
While both goals could be considered setting lofty expectations, one is far more likely to come to fruition.
Creating Objectives
Next, a practice needs to outline its internal objectives. Often, these should be clearly written statements that detail how a practice will reach its stated goals. When creating these objectives, think of them as mission statements that define who you are as a business.
Some examples of objective statements include:
We provide exceptional service to every patient.
We specialize in providing care to every member of the family.
We have a team that's committed to maintaining a positive attitude and treating patients with respect.
These are strong objectives because they clearly state some of the guiding principles that dictate how you operate as a business.
It's easy as a practice to continue operating in ways that don't help your business grow. That's why setting objectives is so important. It helps you identify the problem while developing institutional standards for how you expect your practice to operate.
Strategizing
How to implement a successful strategy will often depend on your goals. Growing the patient base may require making a renewed commitment to your digital marketing efforts. Expanding profits could mean mining your dental office software for data on how to expand treatment and services for your current patients. Limiting no show could require implementing new policies that hold patients accountable for late cancelations.
How ever you want to grow your business, you'll find it far easier to achieve that success when you have taken the time to first develop goals, created objectives, and implemented a well-designed strategy.