Monitor and diagnose the business health of your dental practice
With typical dental practice management software like Dentrix and EagleSoft, there are way too many reports to figure out what to look at and no clear direction on where to focus attention. Practice Analytics offers a new level of cloud-based dental management intelligence for dental clinics, allowing managers to mine the information found deep inside Dentrix online and other dental practice management software.
Our dashboards greatly simplify how dental practices can be managed for increased productivity and efficiency. With our seamless software for dentists, take control of your business and gather in-depth information to improve your dental practice. Our cloud-based software for dentists makes it quick and simple to analyze all the data in your online dental software and unlock the full potential of your practice!
Understand what's going on in your practice
Practice Analytics is a real-time dental practice management tool designed to help monitor and diagnose the business health of your dental practice. With our innovative dental practice software, dentists, managers and staff can now quickly identify how they are performing using a real-time, cloud-based dashboard.
If you are looking for software for dental practices, Practice Analytics is the premiere dental practice intelligence dashboard and works by breaking down all the essential components into key business drivers.
Additional Features of Practice Analytics
Clinical Module

The Clinical Module focuses on the core of the business. This is where a dentist, along with the staff, drives production. A close pulse needs to be kept on the clinic to make sure it's operating.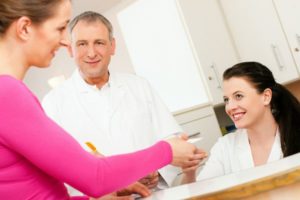 Morning Huddle
Scheduling Module
The Morning Huddle/ Scheduling Module focuses on the administration side of the practice. The Morning Huddle/ Scheduling Module is the next step in Practice Analytics and focuses on Scheduling, Collections, and Insurance.
CHC Module
(Community Health Center)
The CHC Module builds upon the previous two modules and pulls together the information hidden deep inside the practice management system by providing advanced business support.
Dental Practice Management Simplified
As a certified Dentrix, Dentrix Enterprise, Eaglesoft, and Opendental partner, Practice Analytics custom dental software helps you break down all the essential components of running your practice into the key business drivers you need. With our proprietary dental practice intelligence dashboard, you can easily tell which segments of the business are doing well, and where you can increase production, profitability, patient satisfaction and retention.
Our real-time, cloud-based dashboard allows managers, dentists, practice consultants and staff the ability to quickly determine how clinical, front office and overall business components are performing.  Practice Analytics software for dental practices leverages the raw data found deep inside your practice management system to simplify and optimize your ability to manage the business more intelligently and effectively.