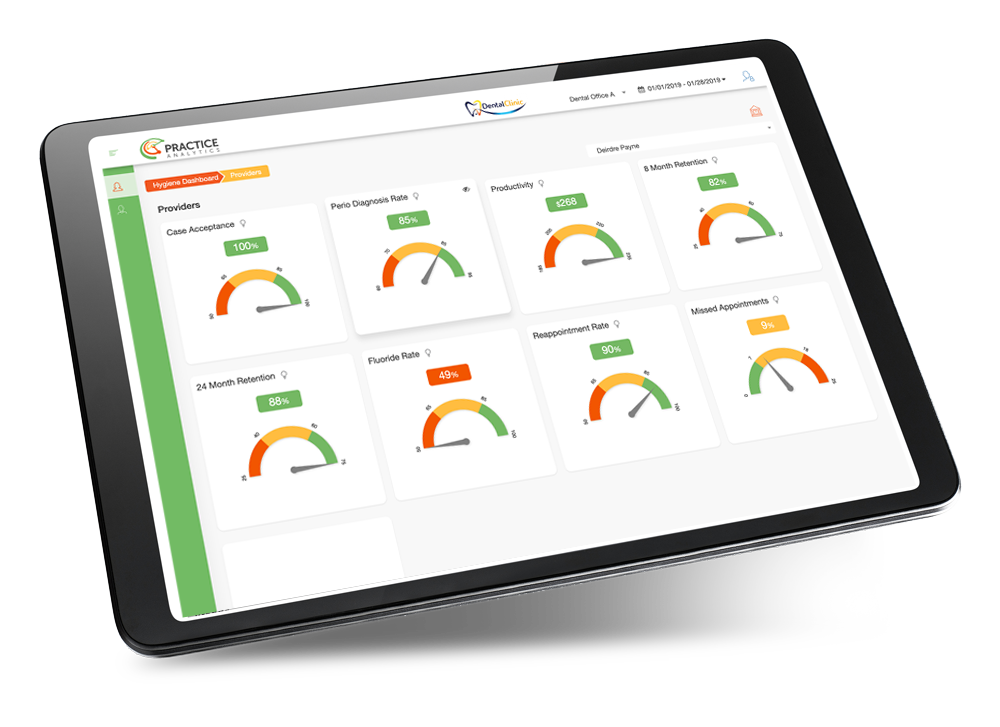 Practice Analytics Custom Dashboards: Drive Scalable, Consistent Revenue
Simplify the complexities of running a DSO with a custom dashboard from Practice Analytics.
Now it's easy to tap the data in your practices and pull it into one integrated dashboard. No matter what dental management systems they use.
Experience for yourself the difference Practice Analytics can make to your PMS by taking advantage of our Free Demo. Contact our office to see how seamlessly our Business Intelligence Dashboard integrates with De nitrix Connected, and take the first step towards making your business more efficient and profitable than ever.